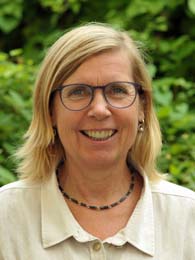 Agneta Larhed Senior consultant
M Sci Pharm, Ph D
agneta.larhed@regsmart.se
+46 (0)727- 46 73 50
Agneta has been active as a researcher and manager within both academic and industrial pharmaceutical innovation and product development for more than 10 years. Her work focused on drug absorption, drug delivery and formulation development, covering a range of formulations and dosage forms such as tablets, gels and microparticles.
In addition, she has been involved in the development of courses and symposia and is currently a board member of the scientific section Pharmaceutics in the Swedish Academy of Pharmaceutical Sciences.
She obtained her PhD at the department of Pharmaceutics at Uppsala University, Sweden.
Agneta Larhed is co-founder of RegSmart Life Science AB.