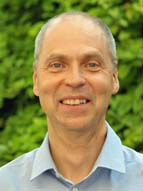 Anders Juréus Senior consultant
Ph D, Neurochemistry and Neurotoxicology
anders.jureus@regsmart.se
+46 (0)730 – 79 83 28
Anders has extensive experience from drug development acquired from the pharmaceutical industry, academia and regulatory authorities.
Most recently, Anders worked at the Swedish Medical Products Agency where he was a clinical assessor and manager at the unit of Efficacy and Safety 1. Anders was involved in assessing clinical data and benefit/risk from all stages of the drug life cycle, from scientific advice at earlier stages of development, through the approval process, to evaluation of post-authorization activities and variations.
From the pharmaceutical industry, Anders has more than 10 years of experience of preclinical and translational drug development from positions such as lead biologist and team leader.
Anders has a PhD in neurochemistry and neurotoxicology from Stockholm University and post-doctoral training at the University of Washington in Seattle. In addition, Anders has several years of experience as project manager in clinical psychiatry at the department of Medical Epidemiology and Biostatistics at Karolinska Institutet.
Anders has a solid scientific and regulatory background  in drug development with a special interest in neurology, pain and psychiatry.