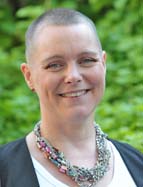 Jennie Andersson Senior consultant
PhD
jennie.andersson@regsmart.se
+46 (0)730 – 797 397

Jennie has a PhD in pharmaceutical sciences, and has been engaged in several projects aiming at improving diagnostics and care for prostate cancer patients.
The last ten years, Jennie has worked as regulatory consultant offering advice and interim management services to medical device manufacturers. Her main expertise is in diagnostics (IVD). During the pandemic, Jennie served as COO at a lab providing covid-19 diagnostic testing for the regions in Sweden.
Jennie is looking forward to support within her regulatory expertise area, for example to help manufacturers with legacy products understand and bridge the gap between IVDD and IVDR.