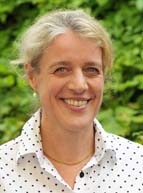 Karin Westermark Senior consultant
PhD, Physics
karin.westermark@regsmart.se
+46 (0)733 – 97 10 26
Karin is a medical device and MDR expert, with vast experience from medical device within both authorities and the medtech industry.
Most recently, Karin worked at the Medical Device department at the Swedish Medical Products Agency (MPA) for six years, the last three as Senior Assessor, responsible for in-depth investigations of market surveillance cases. She was active in implementing the new Medical Device Regulation (MDR) as well as the In Vitro Diagnostic Regulation (IVDR) from the authority perspective. Karin also served as Sweden's representative in the EU Commission's group for the Unique Device Identifier (UDI).
Prior to working at the Swedish Medical Products Agency, Karin held various leading technical, medical and marketing positions within product management, development and manufacturing in small and mid-sized companies including medtech and pharma for 13 years.
She also has experience from the role as investigator at the Swedish Radiation Safety Authority for five years, responsible for information, regulation and supervisory guidance for ultraviolet radiation and cosmetic lasers.
Her scientific background is in the field of physics, biology and chemistry. She holds a PhD in surface physics and electrochemistry from Uppsala University.
The aim for Karin is to share her knowledge and broad regulatory expertise within medical device – to benefit for customers, patients and healthcare.