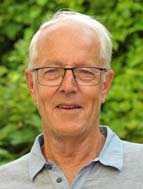 Mats Artursson Senior consultant
M Sc, Mechanics
mats.artursson@regsmart.se
Mats is a medical device software expert, with vast experience from both authorities and the medtech industry. Most recently, Mats worked at the Medical Device department at the Swedish Medical Products Agency (MPA) for eight years, as Assessor and Inspector, responsible for in-depth investigations of market surveillance cases with focus on medical device software and medical information systems.
Mats has been involved in creation of Guidance on the MPA's regulation (LVFS 2014:7) regarding National Medical Information Systems and he has been a member of IMDRF Software Working Group implementing four guidelines for Software as a medical device, SaMD,
In addition, Mats served as Sweden's representative in the EU Commission's Software Working Group both as delegate and group leader, implementing guidelines for Medical device software and chaired a working group at the Swedish Standard Institute, SIS, implementing a standard for health applications.
Prior to working at the Swedish Medical Products Agency, Mats has worked with development of medical device software since 1985 in leading positions at Siemens and St. Jude Medical.
He holds a M Sc in Mechanics from Lund University.
Mats looks forward to helping customers to put new, inventive and safe medical products to market with the ultimate goal to improve life quality of patients.