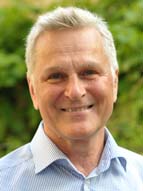 Mats Högberg Director medical device & IVDR, Senior consultant
MSc, MBA
mats.hogberg@regsmart.se
+46 (0) 705 – 46 50 21
Mats is a senior executive with global experience in the medical technology and life sciences market. Over the past 25+ years, Mats has worked in several international corporations and started two life science companies.
Most recently, Mats worked as CEO for Pharmacolog AB (publ), listed on Nasdaq First North. Pharmacolog is a MedTech company, specialized in providing tools and solutions for medication efficacy in personalized medicine.
He started his career at Scanditronix AB where he held various sales and marketing positions. After several management roles in other corporations, he became Managing Director for Nucletron Scandinavia AB. At Nucletron, he took various commercial and general management roles in the company, including a role as Marketing Director EMEA at Nucletron B.V. Prior to his assignment in Pharmacolog he held a Vice President position at Elekta AB (publ).
His scientific background is medical engineer and he has a M.Sc. in industrial Marketing and commercial law from Uppsala University, where he also went through an Executive MBA.
Mats have throughout his career strived to find the most appropriate and efficient way to maneuver through the regulatory landscape. Defining the right intended use, choosing the right regulatory strategy as well as a pragmatic implementation of a quality system is key to a cost-effective certification and to shorten time to market.