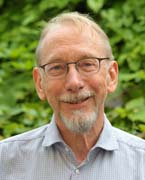 Torbjörn Wärnheim Senior consultant
PhD, is Assoc. Prof. in Physical Chemistry
torbjorn.warnheim@regsmart.se
Torbjörn has worked within the life science industry for more than 30 years. With a background in formulation development, he has been responsible for pharmaceutical development and R&D in both smaller and larger life science companies. As senior executive in e.g. Moberg Pharma, Fresenius Kabi and Olink Proteomics he has also been closely involved in management decisions related to strategic aspects of product development and positioning. That includes many practical experiences of development challenges in the different steps of taking a product idea from the early stages to the market.
He has throughout his career worked actively with the CMC regulatory development, such as writing expert reports, regulatory documentation in general, as well as participation in authority meetings, including the FDA. He enjoys analysizing and understanding the scientific and technical issues within the development chain, and then finding appropriate and pragmatic solutions to the upcoming challenges.
Torbjörn looks forward to support customers in pharmaceutical product development, making sure that the regulatory aspects are included to move ahead with the projects.